How to achieve sustainable success

.
More and more businesses want to be purpose driven and create positive economic, environmental, and social impact. We provide inspirations and guidance, help drive employee engagement and connect businesses to local brands in the sustainability and well-being space.
Healthy people. Healthy planet. Healthy business.
Accelerate your sustainable growth and the well-being of your employees with just a few clicks.
Learn everything you need to know to accelerate sustainable growth and well-being of your employees.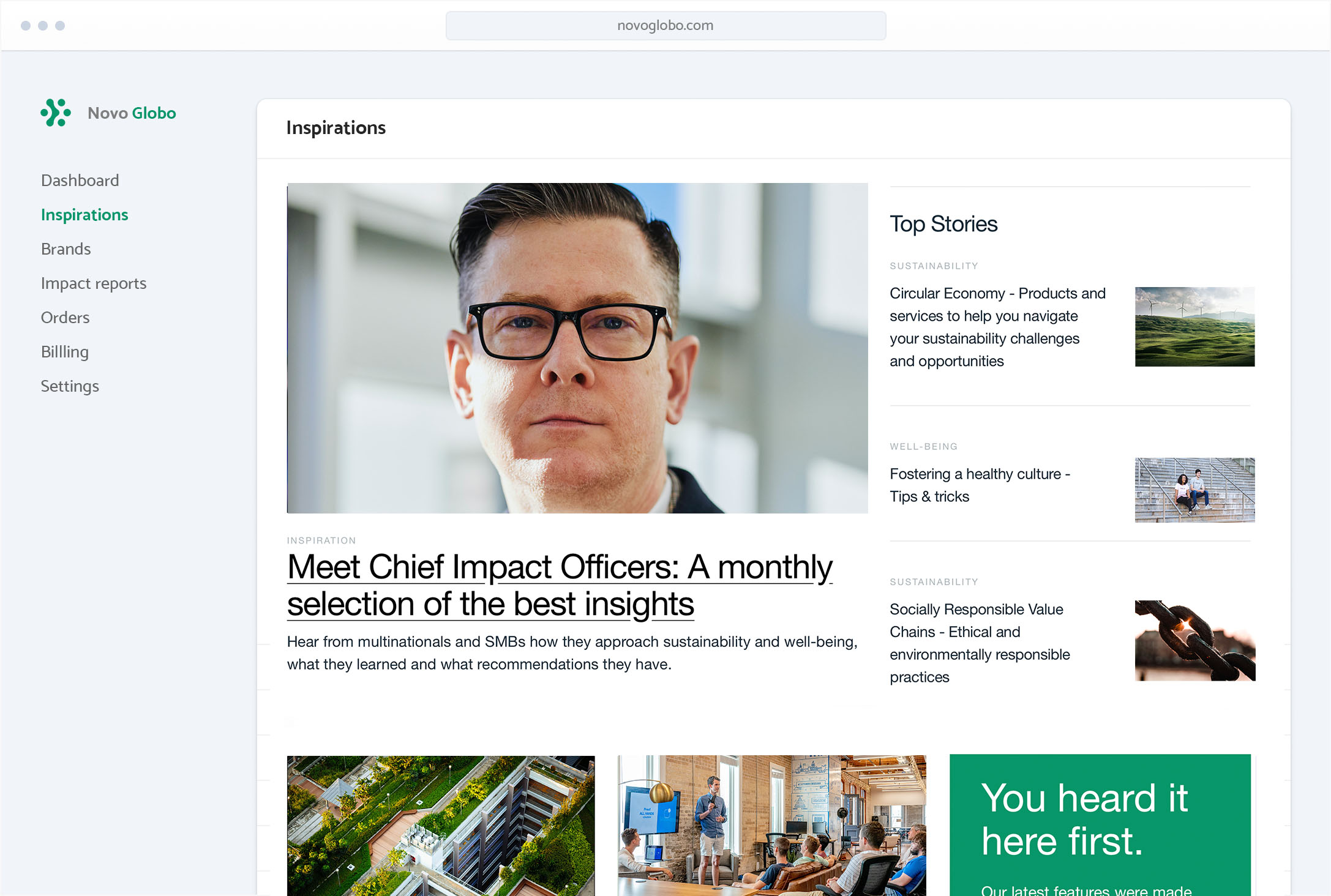 Get connected to and partner with passionate people and brands with deep expertise in the sustainabilty and well-being space.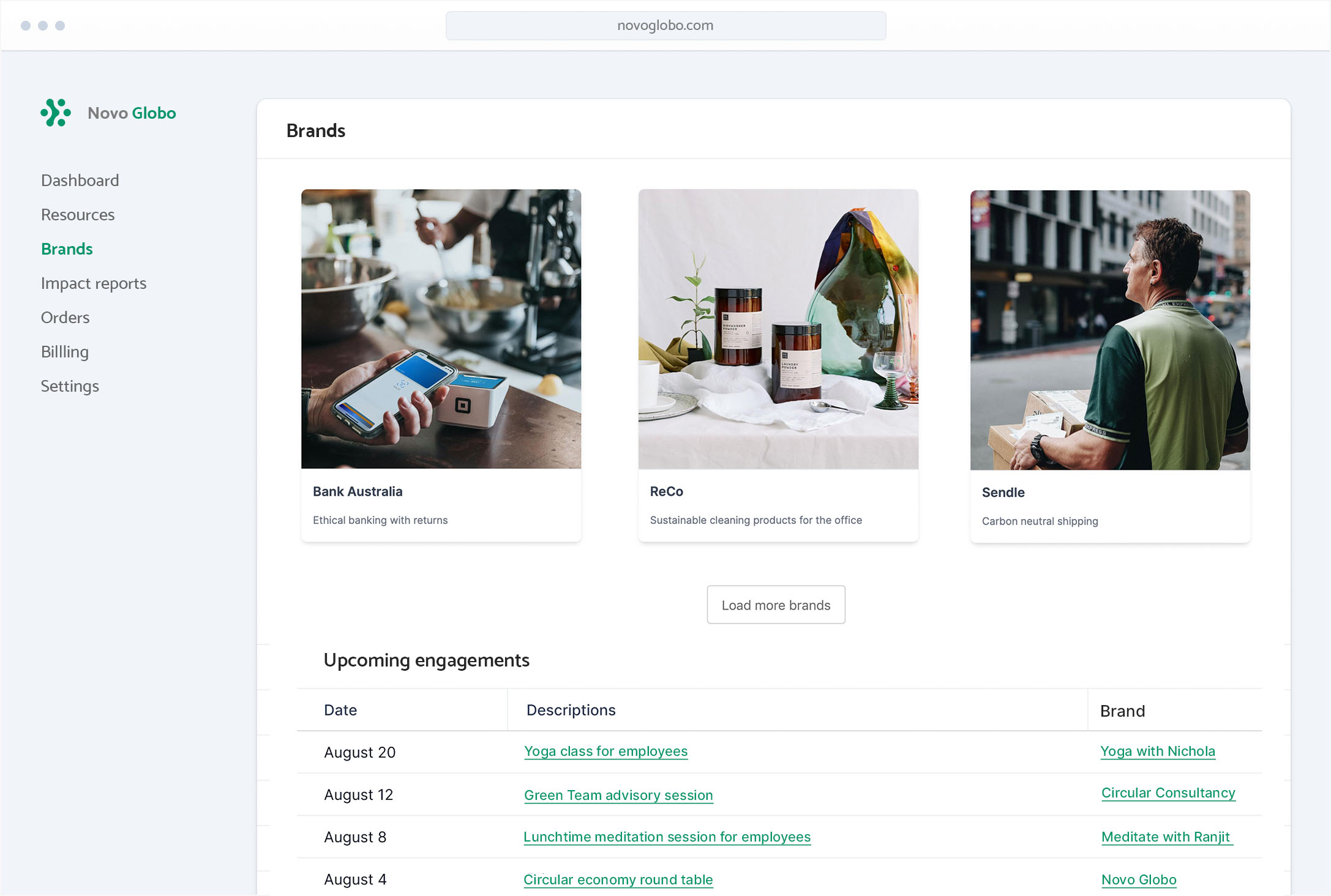 Inspire your employees at work and at home to become the healthiest and most sustainable version of themselves through an easy and fun to use app.
Every action your business and its employees take on our platform leads to impact which can be aggregated, measured and reported on.